A moment of gratitude.
My friend who always supported my blog is going overseas and when he asked me what I wanted to do about it, I told him to ditch it as I didn't seem to have anything interesting to say these days. But then, I went back and reread some bits and pieces and realised I still wanted to keep it. He had already cancelled it but was kind and thoughtful enough to have kept a back up so here I am reinstated with a different theme and not sure that Humpty is entirely put together again but it seems more or less as it was. I'm having trouble with the photos though, so it may take some time to work this out.
Today was Mother's Day. Sam came over to mine and we walked to the Catalina Bay Market and chose from a few different stalls- the Italian bread, the vegan smoothies, the new fresh salad stall and just me, at the fudge stall. I am so grateful to have him in my life and this simple lunch and a companionable stroll around the coast was perfect.
My latest imaginary fantasy trip is to Paris to see the Van Gogh Starry Night at the Atelier des Lumieres. I've got until Dec 30 2019 to get myself there. It looks amazing.
I'm doing my usual round of movies and Netflix and can highly recommend Woman at War. It was on at the IFF last year but I missed it and it is now doing the rounds of local theatres.
"Iceland's Benedikt Erlingsson (Of Horses and Men) winningly mixes absurdist comedy and tense thriller, with Halldóra Geirharðsdóttir as a fearless eco-warrior, juggling environmental action and foster motherhood. " I loved its quirkiness, the cinematography was great and it was refreshingly different.

I'm going for a new look at home, veering towards the English rather than the French country thing. I've always liked some of Timothy Oulton's style and have splashed out on a couch and chair. I blame my friend because she turned 65 earlier this year and remarked that in 15 years she would be 80! it shocked me into buying what I really like.. I like to think they will wear well and be family furniture for Sam to inherit. Not that he would be interested really. Some of Oulton's is a bit country gent sort of thing with chairs that look like saddles but I like the handcrafted element and the comfort.
His signature is a bowler hat as apparently the bowler is classless, but his range hardly caters for all classes.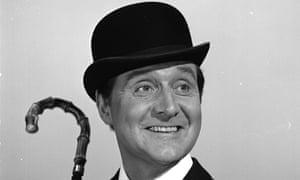 Magritte's The Invisible Man
Apparently back in Manchester, shortly after the bowler hats were invented, two brothers were manufacturing a line of bowler hats. Their plan was to sell them to the British railway workers who were working in Bolivia at the time.
However, when the hats arrived to South America they found that they were way too small to fit the heads of the men.So, instead of throwing them out they decided to create a "fictional" story to tell the Bolivian Cholitas. This story was that all the fashionable women in Europe were going around wearing these bowler hats and it was the new fashion trend!
There's also a myth that those who wore the hats did not have any fertility problems.
Once I started thinking about bowler hats all sorts of men came to mind, Churchill, Chaplin, Prince Harry…
Clearly time to sign off with a tip of the hat. FG