I learn so much from true stories and I've been to two such movies this week.
Firstly, Darkest Hour – a with a great cast and about a crucial moment in British history.
My knowledge of most things is dim at the best of times but I had no idea that they rescued over 300,000 troops from the battle of Dunkirk. I knew it was successful because of the flotilla of civilians who went to help but hadn't realised the scale of the operation. My mind doesn't deal well with figures but that is basically the population of Christchurch being lifted off the beaches by 879 private vessels. Hard to believe or imagine as it is a long round trip and most could only do it once according to a learned friend. I guess in my mind it was a few thousand and certainly not a massive chunk of the British army. (Call me stupid). I can't bring myself to see the movie Dunkirk, with Sam at aged 25 and all those poor young men like him it is just too awful to contemplate.
My everlasting , hazy knowledge of Dunkirk is of course, from The Snowgoose by Paul Gallico. I've spent many an hour listening to  or reading, and ultimately sobbing over that story. I loved Fritha and always imagined I might name my girl child after her! Everyone else commented that it would sound like I was lisping. Oh so cruel. I didn't realise it was subtitled, "A story of Dunkirk" as a child as I was utterly focused on their relationship and the snow goose.
But I do remember Philip Rhayader going off to rescue the soldiers in his little boat.
Churchill is an unattractive character but I am utterly admiring of his refusal to surrender and I like the notion that it was the civilians who saved the day. I loathe the scenes where men in suits are standing around a  map with pins on it playing with young men's lives, the way 4000 men were sacrificed to "distract" from Dunkirk beach debacle. And of course, the reminder of a woman's place in theses things- at home or in the typing pool or invisible. Having said that, both my mother and my father were in the airforce during the war and for my mother it was liberation from drudgery in a small town in the Lake District. It change the entire direction of her life when after the war she joined my father in Roxburgh. Worth seeing. By the way, apparently they made up the whole scene in the subway.
The second "true story" I watched this week was The Washington Post. Meryl Streep has long been a hero of mine both on and off screen and I was very impressed with Tom Hanks too. Once again, I'm ashamed to say I couldn't have told you very much at all about the Pentagon Papers as I not only have problems with numbers and geography, I also have problems with dates. I do know though, that one of my brothers was conscripted and had to go to Burnham to train for the Vietnam war. Thank goodness he didn't have to go but I do recall him telling me that he had to run a mile with a gun above his head because they found a stamp in what was supposed to be an empty pocket of his uniform.
This was a surprisingly gripping movie and when Katherine Graham (Streep) finally tells one of her board to fuck off, politely, when he is trying to shut down the printing of the papers I wanted to leap up and cheer. There are so few good roles for women, particularly older women and there weren't back then in real life either. I also found the actual printing of the newspaper fascinating. So strange to see thousands of pages all being photocopied too. These days, a discreet USB and you'd have the lot- although I guess you would need the passwords so it could be a whole lot harder. Definitely worth seeing.
And while this is a  factual film comment page I also saw Call Me By Your Name after seeing the headline below.
'Call Me By Your Name' is among the best movies of the year
Sensual in all ways, food, wine, sex, flowers, scenery, houses-languid, summer in Italy, slow and beautiful to watch. A kind of sexy Year in Provence, all the stuff to convince one to up sticks and live in Europe! It did rain but that just made the place look even more romantic. I'm pretty sure fiction can tell us as much about the world as fact too. Relationships require as much strategy and planning as war and the armoury and skirmishes are much the same.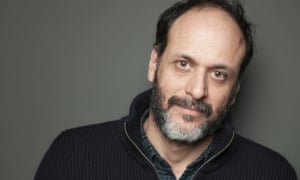 I'm not sure I would call it the best movie of the year but certainly a lovely way to escape the NZ heatwave one afternoon.There are some really good movies coming up too so looking forward to them. FG