Despite the moon boot I'm wearing because of a small fracture in my ankle, I am still managing to get away on holiday. I have recently been down to the Wairarapa and stayed in the lovely little town of Greytown. not true to its name, it is far from grey and has been voted prettiest town in New Zealand and I'm inclined to agree with that. The main streets are lined with lovely villas and the historic buildings house some stylish wee shops. I was on a non-buying effort but I couldn't resist the art shops and paper shops.
I spent far too long in the Kotare Art Gallery.  I loved the cards done by local artist, Janet Atkinson.
KOTARE ART STUDIO & GALLERY GREYTOWN
Kotare Art is the working studio of Greytown artist Sandy Wong; best known for her New Zealand bird and tree paintings, owls, anthropomorphic steam punk characters and the occasional abstract.Sandy was absolutely lovely and I bought (sigh, as usual), a bird for Sam and a butterfly sculpture for my sister's birthday.
The other shop I returned to is a small art shop called The Village Art Shop. Janie Nott is a quirky artist whose husband runs the shop and I have bought her cards before as they really appeal to me. They are full of whimsy and humour.
To "shop" the main street, allow yourself a few hours as there are plenty of good cafes along the way. As always I like to look at the real estate and dream of the country idyll. The good thing about the Wairarapa is that there is a train to Wellington.
Of course it is also wine country and we had fun tasting and eating at local vineyards. Here I am enjoying a platter at Loopline Vineyard.
We also enjoyed an informative chat at Olivio Olive Grove, tasting not only the pure olive oil but also the cumin, chilli, vanilla, lemon etc, infused olive oils. The owner recommended some of them with icecream desserts.
If you haven't had the Mount Bruce Pukaka experience I can highly recommend it.  At the risk of sounding daft, seeing the white kiwi really was a magical experience.
From the website:
On 1 May 2011 Manukura, little white kiwi, hatched. This was a delightful surprise to the rangers and team at Pukaha as she is the first white kiwi to hatch here and, as far as we know, the first white kiwi to hatch in captivity.  
You can see Manukura every day in our nocturnal kiwi house. She shares this with another North Island Brown Kiwi called Turua. We are hoping that in the future they will be more than 'just friends' and will mate.  She has quite a cheeky personality and at times is a little mean to Turua and chases him around. It does make for great kiwi viewing though!
Manukura is not albino (where there is a lack of melanin that makes pigmentation white and features pink eyes) she is pure white which means she is the rare progeny of two parents who carry the recessive white feather gene.
Totally cute overload.
There were lots of other interesting things to see too and you can incorporate a bush walk as well, if you aren't wearing a moon boot.
We managed to include a small detour to Napier on the way home especially to visit Pasifica restaurant, As their website says, "You will not find white table clothes or snooty waiters. instead, you will enjoy true kiwi hospitality and generosity. Pacifica offers world-class food, an outstanding concise wine list, front of house staff that are knowledgeable, friendly, and professional in a relaxed quaint setting in the heart of Napier.
The above is is all very true and the wait staff are the same people who have been there each time we have visited. And it is very reasonably priced too with their degustation menu of five courses at a modest $65.00. We chose the seafood version and I was lucky enough to be the non-driver so I also did the wine match. The chef is Jeremy Rameka and the maitre'd is his wife Natalie who is absolutely wonderful.
I began with a bubbly called Squawking Magpie. Their website says, "Squawking Magpie, Gimblett Gravels is the flagship label, presenting wines of richness, strength and complexity, from a refined, elegant Chardonnay to a deep, concentrated Cabernet Merlot." I don't know about any of that but I bought two bottles of the bubbles on the strength of my one glass.
The other memorable drink for me was the dessert match, a very sweet syrupy sherry (?) perfect for rich desserts. I am no wine connoisseur so take my recommendations with a grain of salt but I do trust Pacifica.
On the way down I realised I didn't have much reading material and the forecast was rubbish as well as the restrictions of my moon boot so we stopped when I spotted a book sale in Tirau. For the princely sum of five dollars I found in very quick time, some books to read.
in summary:
My favorite TV series of all time was One Summer by Willie Russell. It must be close to 35 years old now but fantastic as long as you can translate the strong northern England accents.  He also did Educating Rita and Shirley Valentine. This book was a great holiday read.
The next book I read was Cleaning Nabokov's House. I knew nothing about the author but again, it was a fun holiday read and I finished it in a day or so, so was engaged enough to read it at two sittings.
Three others to go but as it's book club tomorrow night again I will have another book to read too.
Finally, don't miss Three Billboards Outside Ebbing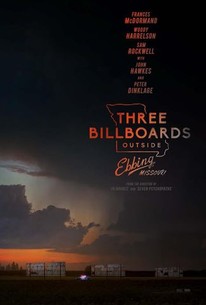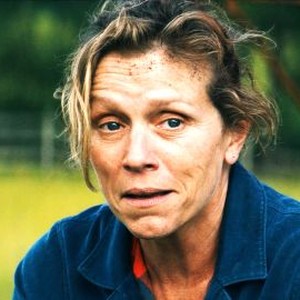 Happy January and if you are back at work I hope it is all bearable. FG