It's been a busy few weeks. I managed to shift and put all the paintings and everything up in four day  before my visitor arrived for the film festival. I feel great being here as the size is more manageable. Things I've learnt:
I am never going to be a gardener– I love herbs for cooking though so the pots are perfect.
I love wooden floors and they are much easier to clean than tiles
I still have too much stuff even though I ditched a lot.
I dithered over my grandfather's roll top desk as it was left to Sam in my father's will. Sam showed nil interest in it and I just couldn't store it so I ended up selling it to a local trader and giving the cash to Sam. I ditched some more stuff at the hospice including all my funny little books and teddy bears etc. I abandoned the lovely Beatrix Potter baby mugs and dishes as I never actually used them for fear of them being broken. Plastic rules with small children.  I still couldn't abandon the Beatrix Potters though.
That one open plan space is all I need. At my previous place I had two living rooms and one me. It wasn't necessary and I love just heating this space and even better it has a void so the bedrooms upstairs are deliciously warm by bed time.
I understood the advice to buy something that suits what you do most of the time.
I have a guest bedroom but no separate bathroom. Horror of horrors! ( A spare loo though). My guest and I managed perfectly well for her 5 day visit and now I don't have another bathroom sitting there 90% of the time empty and needing dusting.
I like technology – my new appliances that came with the house are quite cool. Although I did have to replace some of my pots for the induction cook top. A lot to learn but I am actually reading the manual. Despite watching the video and programming the heated tiles I have had no luck so far though. So much for living simply.
All in all, happily ensconced. It was a mission shifting again so soon and I feel a bit jaded but it is all done now.
I didn't' go to as many as films as I usually do as I was busy shifting but here are my one liners:
 Favourite
Obit. – – eccentric New York Times' writers of the obituary column. Great doco.
Weirdest film 
Author: The JT LeRoy Story
http://www.thehollywoodnews.com/2016/06/02/author-the-jt-leroy-story-review/
So odd I couldn't help watching. Truth really is stranger than fiction.
Film I went to sleep in –might have been good but I just couldn't tell you. Neruda.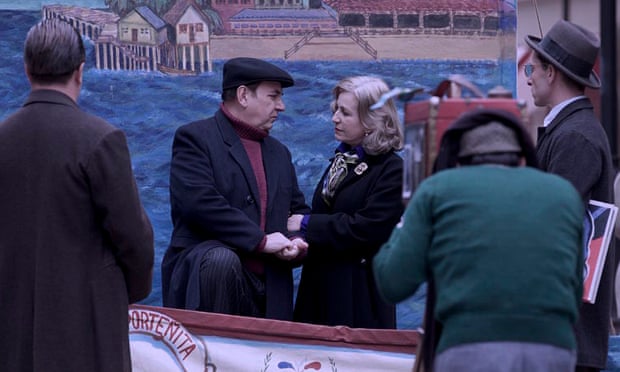 My latest Fluffy George poetry post was a bit of a mission as i decided the content warranted it being printed on cotton material. Here is the newsletter that went with it.
July 2016 Newsletter Fluffy George Postal Poems
I wrote this month's poem when I was thinking about all the women who were made to give up work when they got married, all the voices silenced by drudgery, all the poems and artworks and ideas and inventiveness lost in the day to day work that women have always done. I think of the kitchen drawers with string and cotton and safety pins and snatches of stories and poems among them.
I love Lauris Edmonds' work. She died at the age of 75 and was the mother of six children, five of them daughters. I am also a huge admirer of Patricia Grace's writing. While teaching and raising her seven children, Grace joined a writing club and began to publish her stories. How did they do that??
My own mother had six children and made all our clothes and washed, ironed and cooked endlessly. I can recall, in a heartbeat, the smell of the wooden stick that sloshed the clothes around in the grey water of the old washing machine. Her creativity was expressed through sewing as in the three lovely spotted dresses above. I suspect I wore handed-down spotted dresses for some time.  My mother had no ambitions, as far as I am aware, to write or paint.  I wonder how any of the women who had these ambitions ever had any time to themselves, to write, to think, to read?
I think of Sylvia Plath, on a day described by her mother as one darker than the rest, when she left her two toddlers in the other room and gassed herself in the oven. I wonder how things might have been different if some kind neighbour had popped in and taken the children to the park on that dreary London day.
Mary Wesley is my shining light. She published her first novel at 70 in 1983. Her family did not approve of her books. Her brother called what she wrote "filth" and her sister, with whom she was no longer on speaking terms, strongly objected to The Camomile Lawn, claiming that some of the characters were based on their parents.
I have plenty of time but still manage to make excuses continually for just not getting on with writing; I have nothing but admiration for these women juggling all these things in their lives.
So this month's poem is paying homage to all those women who wrote and dreamed and finally were published, or not. I think of all the work that may have simply gone up in smoke, or was trivialised or ignored, and never saw the light of day because of the time they lived and the society of men who decided what would or would not be allowed.
All looks easy but my first print run meant the poem was in mirror image when ironed on… thanks to a friend and her Apple Mac she finally got it sorted for me.
Many years ago my late husband gave me a book entitled, A Book of Women Poets from Antiquity to Now, edited by Aliki Barnstone and Willis Barnstone.
In the section called Anonymous Songs from the 15th and 16th century there is a poem that has always made me smile, albeit still tinged with a little anguish. This young woman's lyrics are surely the precursor to the modern song, Girls Just Wanna Have Fun, by Cyndi Lauper.
Since I'm a girl
I want fun.
It won't help God
For me to be a nun.
Since I'm a girl
With long hair
They want to dump me
In a convent.
It won't help God
For me to be a nun.
Since I'm a girl
I want fun.
It won't help God
For me to be a nun.
I don't want to be a nun.
No.
I am a girl waking to love.
Leave me happy and daring
With my love.
I am a girl in pain.
No!
I really hope she didn't have to become a nun and I hope she had a chance to be daring and happy.
Have a daring and happy week. FG