As we have had shocking weather I have slipped off in my raincoat to a few movies. I have to admit to my shame that I thought Suffragette might be a bit earnest and tedious. In reality it was powerful and  uplifting and I could only admire the bravery and fortitude of the Suffragettes. The scenes of women in jail being force fed, seeing their husbands take lawful custody of their children, the contempt and brutality with which they were treated was a salutary reminder of how lucky we are to have had those committed women. How quickly we forget and take for granted what we have. The credits were a real eye opener and there was a proud cheer when NZ came up as the first place in the world to give women the vote. It was shocking to see the Scandinavian countries didn't get the vote until 1972. And in the Arab world, women are still struggling to have a voice.
I have encouraged Sam to go along as it is a great herstory lesson as well as being compelling viewing. The real black and white footage at the end was very moving.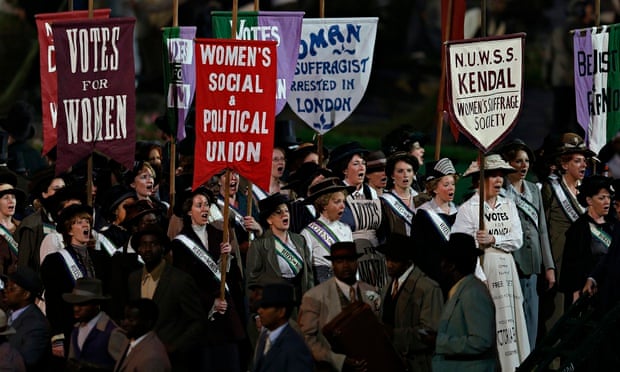 Continuing the them of strong women I went along to the movie Joy tonight.
Most reviewers only gave it three stars but I enjoyed it because it was based on the  true story of Joy Mangano and was again highlighting true grit, courage and persistence.
Read more about the real Joy here.
I had a buying binge today on calendars for friends and a calendar diary for myself. I already have dates in it for March which is a bit scary. I am also going to a workshop with a small group of friends run by another friend who is an art therapy major. We hope to have some visual plans and visions for the year, not to mention a lot of laughter and shared food.  
I haven't made any resolutions but in my mind my new house is always very tidy and clean…and there is no sugar around as I whip up incredibly healthy food after going for a long, brisk walk. I do yoga and mindfulness meditation everyday and if I don't have something nice to say then I zip it.  Possibly a bit of fantasy land in there.
Liz Gilbert has this happiness jar idea and I wonder if I could manage it even once a week.
She writes: About a year ago, when I first launched this Facebook page, I posted the photo above— a picture of my HAPPINESS JAR.
The HAPPINESS JAR is a project I started in my own life many years ago, and it has remained a practice that I've tried to keep up with regularity ever since. (Though I do slip and forget, because I get lazy and overwhelmed sometimes by life, as we all do.) But in its essence, the HAPPINESS JAR is an almost absurdly simple idea — every single day, at the end of the day, I grab a scrap of paper (the corner of a telephone bill, or a bit of an old to-do list) and I write down upon it the happiest moment of that day. And I put the date on it. And then I fold up the note and stick it in the jar. And that's the whole practice.
It takes about 35 seconds to do, but what it brings me is enormous — not only the pleasure of finding a good moment in each day (for even the horrible days have one least-bad moment) but the lasting benefits of recording that moment forever.

Read the rest of this here. I would love to hear of any of you actually doing this on a regular basis. Am I the only one who lacks stickability? I have a nice new notebook though and I will try to write most days. It would be good to hear of other people's resolutions or at least lists.
I had a nice time doing colouring in this evening (Christmas present from Sam)  waiting for the computer to update. It was much better than sighing and feeling irritable.
I live in such a small world away from poverty, war, refugees and so on it goes, and I think how one random event can destroy whole lives and families so drive carefully out there. It was very sad to see two young climbers were killed on Mt Cook this week. I hope no-one is stupid enough to say they died doing what they loved.
I also hope 2016 brings you more ups than downs and I look forward to making the most of whatever comes my way. I must go and check that Lotto ticket. Happy New Year! FG