Sorry about the delay in writing. I have been away and betwixt and between and then without internet but all is restored. I finished listening to Elizabeth Gilbert's Big Magic today and the phrase above is hers or actually her mother's. I find it a very pragmatic and inspiring book and recommend it. I think basically, she is saying just get on with it.
I have been a bit end of tetherish and the idea of just getting on with a best effort has motivated me to blog.
I feel as though I'm losing sight of the good life and eating out too much, not doing yoga, not meditating and slipping into negative thinking. So some resolve, to move, to sit, to observe and to meditate and by writing it down here may be it will happen. However, I have just eaten 4 big squares of chocolate….
I have been to lots of movies though and they are all worth a watch.
Get out your hankies.
Burnt was another blimmin' bloke yelling in the kitchen but I really enjoyed it.
I saw a beautifully drawn film called Holding The Man about the lives of two young gay lovers living (and dying) through the aids epidemic. It was based on a true story and is also a book written by one of the protagonists, Timothy Conigrave.
As the big 60 approaches I'm contemplating going grey and this has been met with some negativity along the lines of, nobody looks better with grey hair. Well, I may not look better but I think I will give it a try. I think Kim Hill looks pretty good as well as Judy Dench. And if I don't like it there is always going back to the bottle.
I have been out and about and enjoyed a lovely stroll along the Te Atatu Peninsula the other day.
I have also zipped down to Christchurch to attend the Culverden Fete. Sadly it was a wet and miserable day so we didn't stay long and a cup of tea at the Nor' Wester Cafe was much more satisfying. The girls' day out and road trip was fun though.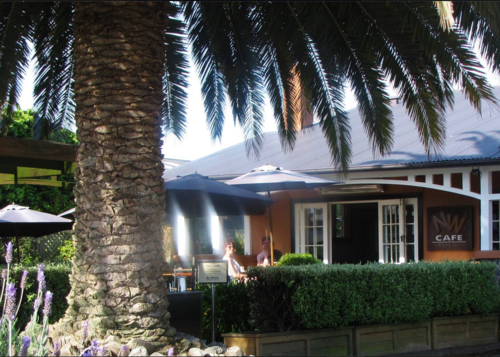 I also had some time with my BFF at Lyttleton to celebrate her significant birthday (thank goodness she will always be older than I am). We went to the Civil and Naval for dinner and a few wines, possibly a few too many for me as I woke up during the night and didn't sleep well. The wonderful thing about not sleeping well in Lyttleton is the clanking and shunting sounds from the port and the lights and all the comings and goings. And then when you do wake in the morning, it is to a stunning early morning view of little boats pottering in and out around the big ships. It feels very friendly and might be my next move, you never know.
Going by public transport through from Lyttleton to the new bus terminus was an interesting experience. Yes it was sad to see the piles of rubble still after five years post earthquake but there are some lovely sculptures surprising and delighting on the way through.
In the Restart, sculptures by Hannah Kidd portrayed real people with stories about their experiences during the earthquake.
Some of the new buildings show promise. I liked this entirely copper frontage.
Other spaces are still waiting…
Egg shell blue is still my fav so I was thrilled to receive this little jug from my sister who had seen it in Australia and bought it for me. I transported it back very carefully in the plane and it is safe and sound in Auckland.
I am returning to Christchurch tomorrow to help my sister at her Bee Stitching stall at the renowned Manderley Fair at Little River. Unlike last week, the weather looks good and it is over both Saturday and Sunday. We are in the shearing shed so come and say hi if you come out. Diane has made some beautiful things ranging from $10 for stars and hearts to around 80 dollars for the exquisite embroidery and Topsy Turvey dollies.
I can honestly say, nothing compared with these at the Culverden fete.
Finally a book to savour-our latest book club book is called Life Drawing by Robin Black. I finished it in a few days as it was so compelling.
The Guardian says, "Life Drawing is at once quiet and memorable. This makes it far from fashionable, and all the more to be applauded. Its author pursues real and vital questions. Astringent and wise, Black is not afraid to discomfit her readers. This novel, like life, is uneasy: what a relief." Highly recommend it.
And so far not a mention of the rugby! Suffice to say I really enjoyed it. Have a good week, FG